My Dad has always been obsessed with cars. Actually, most of the men in my life have had a deep love for a superbly crafted automobile. The curves, the sparkle. The speed. The smell of expensive leather.
I get it, I really do.
I've never walked down the street with a man and watched him turn his head for a beautiful woman (honestly I think this is an urban myth or everyone else has dated assholes) but I have seen this happen more times then I could ever recollect with beautiful cars. I have witnessed my brother drop repeated F-bombs and actually blush with excitement at the sight of a classic corvette. I am convinced that the slow moving pedestrian traffic on Kings Road is entirely due to the ridiculous population of ultra expensive cars. You guys freak out over sexy machines the way I freak out over miniature ponies. And that's okay!
Right, so today My husband and I ventured to Oxleas Wood for an impromtu picnic and some frisbee with the dogs. Much to our delight, there was some sort of classic car & BBQ event complete with a Rockabilly band in full swing!
There was absolutely NO way I was going to just walk by and not take photos for my Dad. That would just never happen. And tomorrow is his birthday! So what excellent timing! Hey Dad! I hope you enjoy this car-themed birthday blog post just for you!! x
Noodles starts us off right with a bit of window surfing on the drive to the park…
He gets really zen in the wind…
And then we did Frisbee!
And other people did kites! It was a great day for kites.
Pepper spent the entire time trying to be more adorable than she currently is.
Ha! Like that is even possible.
Good try Pepper pug. You are the maximum level of cute allowed by the UK Government.
We tried to take a nice duo selfie but Pepper kept licking my eye balls and it was just too dang bright outside.
And then the sun turned to storm clouds…
So we decided to beat the rain and hiked up the monster hill and started snapping car photos!
I'm going to preface this section by saying that my car knowledge is even lower than my ability to fully appreciate cars. I can identify cars that are clearly rad but I don't know what they are called or why they are special or how many horses they have in their doo-hickey. So forgive me for being a complete jerk and making up new names for these cars. Because I'm about to do that. Maybe my Dad can enlighten me afterwards. Or disown me entirely.
THIS is obviously a super awesome VW Bus and a child would know that. And it is awesome.
This used to be a VW bus right?
And now it's a VW Truck? Okay. VW-BUSSYTRUCK. Boom! This is easy. NEXT!
Sweet Lord, this is clearly Jessica Rabbit as an automobile. Jessica Rabbit In-CAR-nate?
That's either the worst or best pun ever. Worst, right?
That looks like the back end of a woman in a tight red dress to me.
I know I'm getting a bit abstract here. But I see what I see.
This is some sort of old-timey truck with it's flappy flaps up so all the men can see the horses in the doo-hickey. Amiright?
This is a tow truck and I know that because I can read.
This is Elvis' car and I know this because his name is all over it.
Elvis apparently had really good taste because this car is gorgeous and makes me want a chocolate malt and a flash mob doing Grease Lightning to come into my life immediately.
Not entirely convinced that this was CAR, more like a wonderful vehicular creation of scraps and doo-dads.
Cool nonetheless!
Yeah okay fine it's probably a car.
A car clearly blasting Metal on the road to Hell.
Speaking of things that aren't cars. This is not a car. I was informed that this is a deathtrap.
THE Deathrap.
Aaaannnndddd it's covered in Spiders.
I told the lady sitting on it that I thought it was pretty cool and she said "yeah we were going for something a bit retro."
Hmmmmm I'm no expert but…
That's not the word you were looking for.
THIS is retro.
And really fun.
This must belong to Gatsby. Obviously.
And this would be the opposite of that. TAZ.
This is Dick Tracy's car.
I loved Dick Tracy. That was back before Madonna got all sculpted and sinewy. She was a proper babe. All of the Cleavage.
A series of beat up but exceptionally wonderful old trucks…
This car also had his flap up. It must have magic inside.
This is the George Clooney of classic cars. I might leave my husband for this car.
Am I becoming a car enthusiast?
This is simply stunning.
This car knows what's up. I want to go to the party that this car is going to. I bet there is an infinity pool.
Not as awesome but still awesome. Subtly awesome.
They are all awesome. Which is why they are even here.
I have no idea what this is but it's amazing and has an airplane hood ornament and looks like its eating a chrome sandwich.
I give you "The Flying Ford Chromewich"
This might be the shiniest car I have ever seen.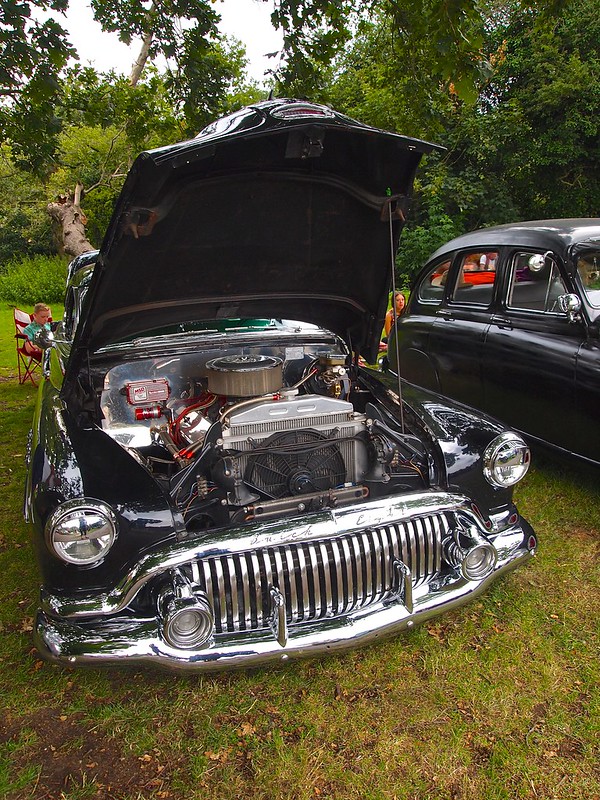 I actually looked this one up because I loved it so much. British make!
It's simply dreamy.
This truck was my favourite and as much as a pile of metal can make a person swoon, it made me swoon.
Something so beautiful about the rust pattern & colour…
I mean… just incredible.
Sigh.
And that's it! My random and fantastically surprising Sunday afternoon with a bunch of old cars. I hope you got a kick out of the photos dad! I love you! HAPPY BIRTHDAY!!! xxx